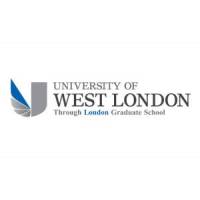 UNIVERSITY OF WEST LONDON
ABOUT UNIVERSITY OF WEST LONDON
The University of West London (UWL) is among the UK's top 10 for teaching quality as per the Times and Sunday Times Good University Guide 2022, and the top modern university in London, according to The Guardian University Guide 2022. It was also the University of the Year for Student Experience (The Times and Sunday Times Good University Guide 2021).
UWL, home to a diverse student population, delivers career-focused courses and a great student experience. At UWL, students are taught by industry experts and students benefit from their experience, insight, and support.
UWL students have the opportunity to immerse themselves in their chosen career through engagement with employers for hands-on experience prior to graduation. Students also enjoy life-long careers counselling and support.
UWL has invested over GBP 150m to help create an inspiring study environment for its students. The university's West London Campus offers a first-class educational experience home to specialist study facilities and learning spaces such as hospital simulation centres, a mock court room, flight simulators, and much more to help students develop employable skills.
Given its location in London, UWL students can take advantage of a range of opportunities at their doorstep.
University rankings
UWL recently ranked well in the latest Guardian University League Tables in 2022. Its success includes:
#35 university in the UK
#1 modern university in London and 8th in UK
#74 in the Times Good University Guide 2022
#52 overall and 4th for teaching quality in the The Times and Sunday Times Good University Guide 2020
Voted the top modern university in London for overall satisfaction by students (National Student Survey 2019)
Top in London for teaching quality and student experience (The Times and Sunday Times Good University Guide 2018)
Consistently high standard of teaching was recognised with a Silver award in the Teaching Excellence Framework