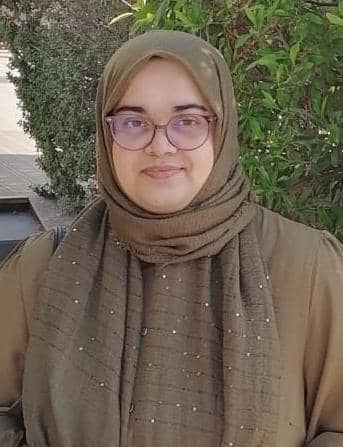 ---
Dr. Nazia Afreen Tahee
CEO, KIMT
Welcome to Kingston Institute of Management and Technology (KIMT). It is a privilege to lead such an outstanding institution of higher learning. Our up-to-date curriculum is led by distinguished faculty who are experts in their fields and value teaching. Our low faculty-to-student ratio allows us to have full-time faculty teaching students in small classes and provides ample opportunities for undergraduate research and same goes for the online classes as well.

Our programs—from Information Technology to health administration to business—prepare students for jobs in the regional economy, while more than 40 majors offer an outstanding education foundation that helps students develop the critical thinking, teamwork skills, and effective communication. Advisory boards and data collection inform KIMT's curriculum, while internships, global experiences, and research projects offer both our graduate and undergraduate students experiences outside the classroom.

Our excellence in education, health care, business, the nonprofit sector and cultural institutions have built us a strong face value in the market. Alliances with the well recognized and accredited Institutions around the globe reflect our Excellency in higher education sector. We had been selected by many renowned universities to deliver and represent their program around the world and we're continuing this legacy by representing OTHM, UK—a UK based Awarding Organisation regulated by Ofqual (Office of the Qualifications and Examinations Regulation) and recognised by Qualifications Wales. OTHM as a progression route can transfer its credits to British top up Hons & Master program at the University of Chichester which is taught and assessed by London Graduate School, UK. We are also a proud representative of Universidad Azteca (Azteca University)—A Mexican University with recognition of the Official Validity of Studies awarded by the Federal Secretary of Education (RVOE), accredited by the Federal Ministry of Education of the Republic and recognized by the Federal Government to provide higher education and award graduate, postgraduate and PhD programs. Our continuous improvements lead us to facilitate top courses from top universities to our students and we will keep this improvement going as long as we achieve our vision!

Our core competency is our excellent faculty members with a strong combination of research & academic team. Faculty members are from different sectors and cultures with different background helps them to understand our students who mostly come from different parts of the world. The student is the most important person on our campus and we create opportunities and inspire students to achieve their goals.

Education at KIMT is neither just about academic brilliance nor a consistent return, but an ambience where culture and human skills meet together. The institute undertook a series of reforming exercises to become what it has become today. We now welcome students to come forward to experience the difference. Keeping abreast of this contemporary world of cut throat competitions, we the KIMT team, aim at creating an inter-disciplinary and a holistic academic environment that enable students to gain knowledge without stress. I do strongly believe in my spirited staff members' capacity to build up the institution as one among the leading institution in the region. I am delighted to welcome all the students to this world of Education and my best wishes for them to unlock and realize their potential.