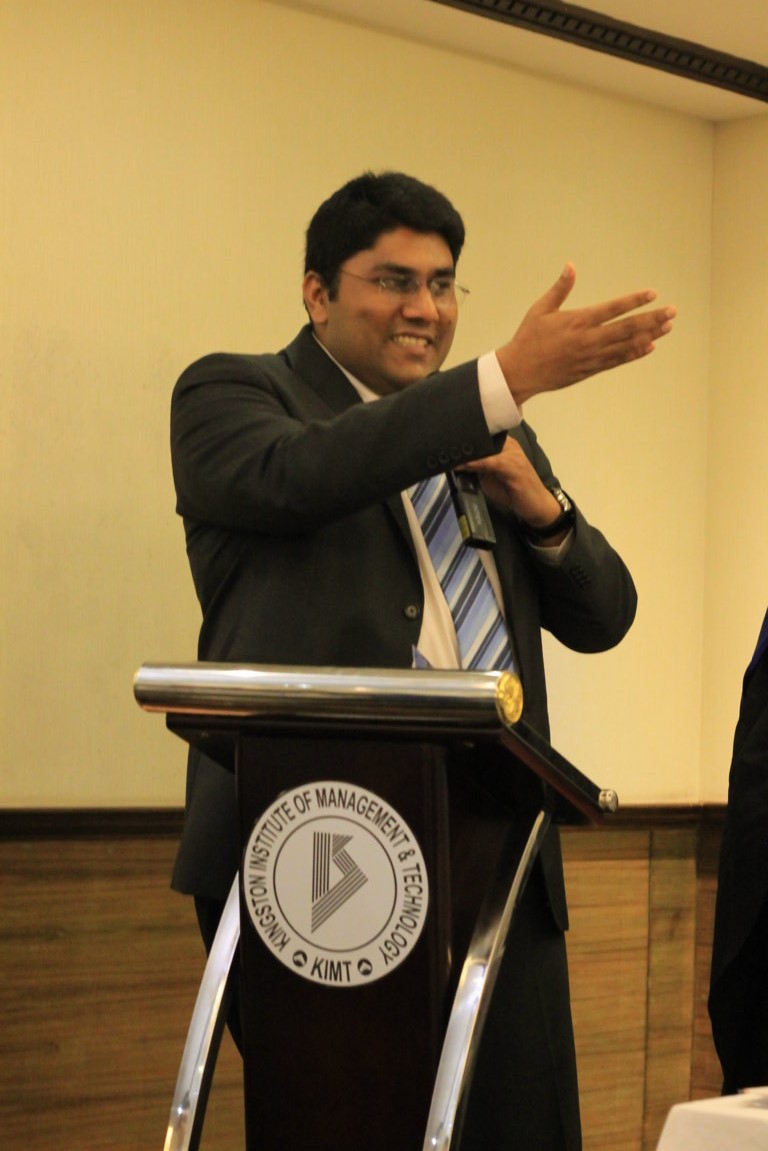 ---
Dr. Md. Ashraful Islam
Principal, KIMT
At first I would like to thank United Arab Emirates (UAE) Government for giving us opportunity to offer our services to UAE students and make us partner of their higher education journey. Bearing this privilege our target will be enhancing the level of academic thoroughness in our institution that will meet the requirements and expectations of the UAE and the citizens of neighboring countries.

The 21st century with the rapid expansion of globalization has initiated revolutionary changes in scientific achievements, educational diversification, and cultural enrichment almost in all the countries. UAE is no exception in this regard. The society of UAE has embarked on considerable transformations to cope with new challenges. Successfully coping up with challenges UAE has witnessed tangible successes in several sectors like- Tourism, IT, Transportation and of course foreign investment. With these remarkable growths around the country, there is generated a continuous demand of competent workforces who can support these sectors with their mental and technical expertise. Our aim is to employ ourselves in training and equipping these workforces and make them competent by our European and Central American qualifications

Under academic partnership with various renowned universities around the world, KIMT commits to offer various accredited academic programs and specializations of study leading to Foundation, Bachelor, and Master Degrees. Whether you are a potential student, a parent, or a member of our community, KIMT is an academic institution full of highly qualified professionals and opportunities which you can be part of. One of the focal commitments of KIMT is preparing students for successful lives and careers. At the KIMT students are given the opportunity to attain a high level of specialty, while growing and strengthening their professional experiences and soft skills.

We have started our journey almost a decade ago and soon earned wide reputation in the country as a seat of creative learning in Business, Engineering, Law, and Humanities. This has been possible due to the concerted efforts of a body of management, a group of passionately committed and talented educationists now teaching at KIMT and a pool of enthusiastic students.

This catalogue provides evidence of the growing trend of educational diversification, and is designed to meet the needs of the students that suit the fast changing national and international requirement. One of the broad goals of KIMT is to equip the generation of students with modern professional skills within their affordable financial limits.

KIMT is committed to establish and sustain local, regional, and international cooperation and collaborations with both academic institutions and organizations. Partnership collaborations play pivotal roles in enhancing students' experiences, mutual understanding, and inspire, as well as optimize the education, innovation, and technology transfer strengths of each institution.

Thank you for taking the time to learn more about KIMT and we look forward to welcoming you to our quality programmes to make you a successful graduate and a dedicated leader.