A bachelor's degree is a great way to further your education and take the first step to preparing for your future career. A bachelor's path of study can give you a more hands-on experience and may or may not restrict your course options to those directly related to your field of study. The aim of the Bachelor of Business Administration is to equip graduates with knowledge, skills, theories, principles, concepts, practices and competences in business management and administration so that the graduates should be able to acquire competency in the areas of business management and administration fields.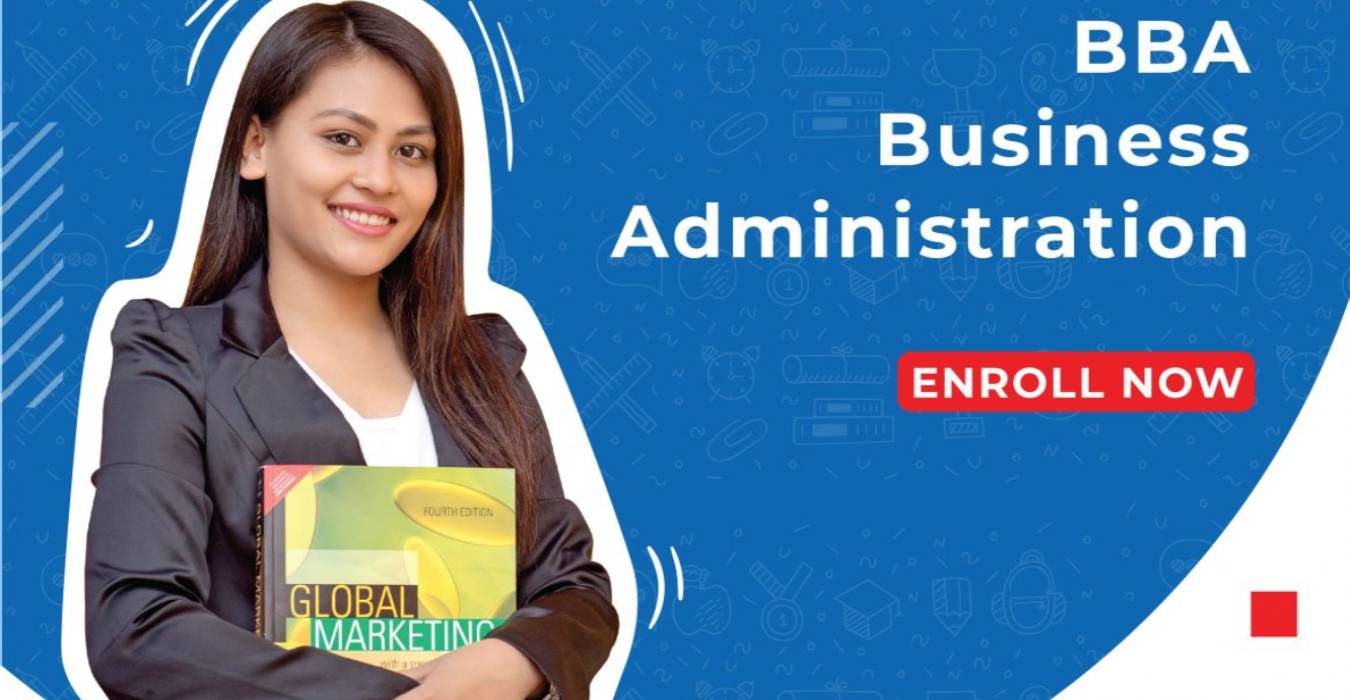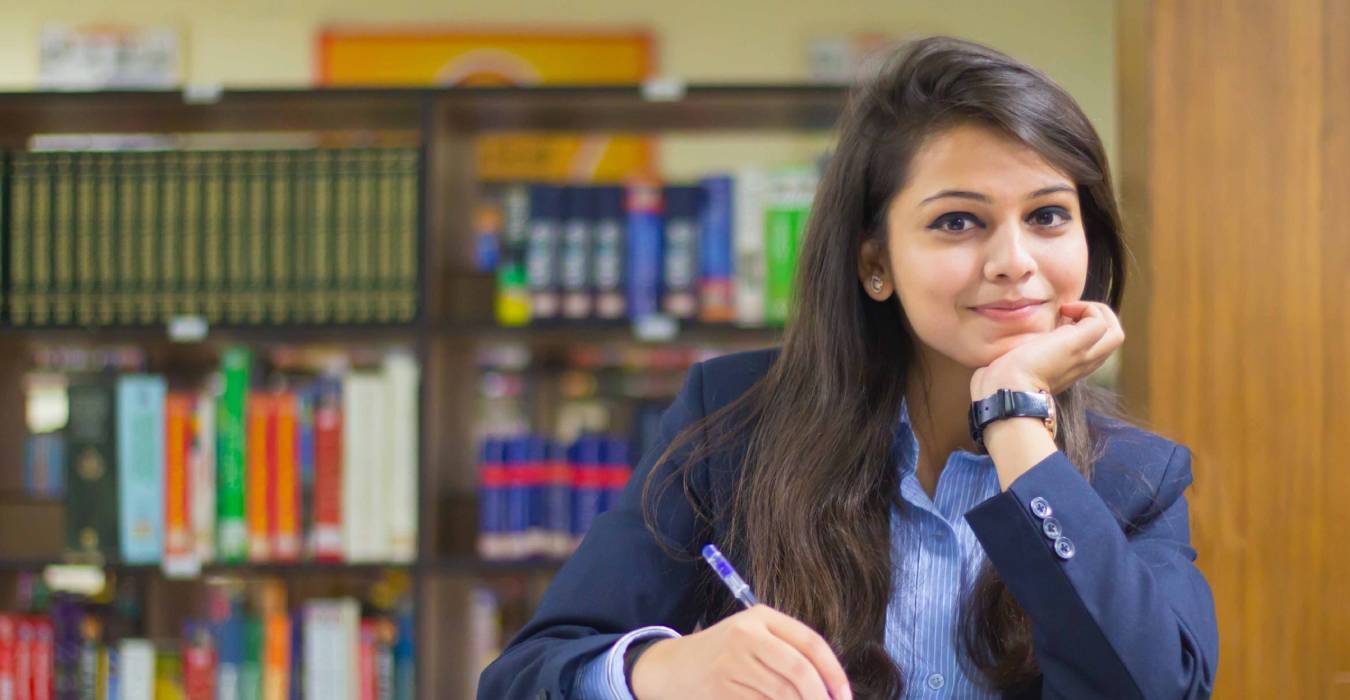 The objectives of the program are:
To equip students with an understanding of the theoretical framework underlying business management policy decision making in the areas of business management and administration fields
To enhance students with analytical skills in deriving business policy prescriptions for public and private sectors, as well as, for international and non-governmental organizations.
To help students become familiar with the concepts and principles of business management
To advance student's career objectives in business management by developing the skills and knowledge in various areas of business
Available Specialisation (Areas of concentration)
Human Resource Management
Marketing Management
International Business Management
Financial Management
Accounting and Management
Health Care Administration
**Each BBA student can take any one specialization (Major) at the end of 3 rd year.

Program Design
The program coursework prepares you not as a specialist in one functional area of business, but prepares you to be a highly qualified business professional equipped with multidimensional skillset. The curriculum focuses on management and marketing topics while emphasizing leadership, ethics, and strategic thinking across all program courses. The Business degree equally stresses interpersonal communication skills and technical communications skills required for success in today's fast-paced business environment.
Course Structure
You take a combination of compulsory and concentration modules to a total of 240 credits. The first two years introduces you to the essential concepts and methods of Business Management and other managerial terms, while the following two years build on that knowledge and allow you to study core subjects in depth.
In Year 1, you take 12 compulsory 60-credit modules
In Year 2, you take 10 compulsory 50-credit modules
In Year 3, you take 11 compulsory modules worth 55 credits and
In Year 4, you take 3 specialisation elective courses worth 15 credits with 6 mandatory modules worth 60 credits.
Bachelor of Business Administration
240 ECTS / 120 US Credits
4 Years Study Years
1ST YEAR
S.No
Semester
Title
Credit Hours
Subject Code
1
1
Professional Development and Career Planning
5
B101
2
1
Business Communication
5
B102
3
1
Business Mathematics
5
B103
4
1
Business Economics
5
B104
5
1
Small Business Management 5
5
B105
6
1
Marketing Communication
5
B106
7
2
Principles of Management
5
B107
8
2
Computer Fundamentals and DBMS
5
B108
9
2
Evolution of Gobal Business
5
B109
10
2
Foundations of Marketing
5
B1010
11
2
Management Information Systems
5
B1011
12
2
Technology Management
5
B1012
2ND YEAR
S.No
Semester
Title
Credit Hours
Subject Code
13
3
Financial Accounting
5
B201
14
3
Business Environment
5
B202
15
3
Business Statistics
5
B203
16
3
Human Resource Management
5
B204
17
3
Retail Management
5
B205
18
4
Financial Markets and Institutions
5
B206
19
4
Strategic Sales Management
5
B207
20
4
Leading and Managing People
5
B208
21
4
Organizational Behaviour
5
B209
22
4
Decision Making
5
B210
3RD YEAR
S.No
Semester
Title
Credit Hours
Subject Code
23
5
Production & Operations Management
5
B301
24
5
Business Law
5
B302
25
5
Modern Business Practices and Strategies
5
B303
26
5
Financial Planning and Budgeting
5
B304
27
5
System Analysis and Design
5
B305
28
5
e-Commerce
5
B306
29
6
Business Research Methodology
5
B307
30
6
Foundations of Finance
5
B308
31
6
Quantitative Methods for Business
5
B309
32
6
Entrepreneurial Business Management
5
B310
33
6
Total Quality Management
5
B311
4TH YEAR
S.No
Semester
Title
Credit Hours
Subject Code
34
7
Specialisation Elective 1
5
Choose as per your specialisation
35
7
Specialisation Elective 2
5
Choose as per your specialisation
36
7
Specialisation Elective 3
5
Choose as per your specialisation
37
7
Sustainability & Corporate Social Responsibility
5
F404
38
7
Principles of Sociology
5
F405
39
8
General Psychology
5
B1002
40
8
Industrial Training
10
B1003
41
8
Presentation / Seminar
15
B1004
42
8
Project Work
20
B1005
Specializations Elective Courses
S.No
Credits
Title
Subject Code
Specialization
1
3
Global Human Resource Management
Human Resource Management
2
3
Compensation Management
Human Resource Management
3
3
Employment Law
Human Resource Management
4
3
Consumer Behavior
Marketing Management
5
3
Global Marketing
Marketing Management
6
3
Marketing Research
Marketing Management
7
3
Investment Management
Financial Management
8
3
International Financial Management
Financial Management
9
3
Money & Banking
Financial Management
10
3
International Finance
International Business Management
11
3
Managing Global Trade
International Business Management
12
3
Global Human Resource Management
International Business Management
13
3
Health Care Policies
Health Care Administration
14
3
Health Care Financial Management
Health Care Administration
15
3
Information Systems in Health Care
Health Care Administration
16
3
Managerial Accounting
Accounting & Management
16
3
Accounting Information Systems
Accounting & Management
18
3
Auditing & Internal Controls
Accounting & Management
THE STUDENT ENTRY QUALIFICATIONS
Must have High School Diploma, GCE A-Level Passess, or equivalent qualification.
Adults with lesser qualification but posses years' of experience in Business will also be consider
Assessment and verification
We assess both the theoretical and practical elements of the course. Assessment is through written assignments, a profile of evidence of teaching standards and observed teaching. All modules within this program are internally assessed by KIMT and externally verified by Azteca University. The qualifications are criterion referenced, based on the achievement of all the specified learning outcomes. To achieve a pass for a unit, learners must provide evidence to demonstrate that they have fulfilled all the learning outcomes and meet the standards specified by all assessment criteria. Judgment that the learners have successfully fulfilled the assessment criteria is made by the Assessor. The Assessor will provide an audit trail showing how the judgement of the learners' overall achievement has been arrived at.
METHOD OF ASSESSMENT
Knowledge, understanding and intellectual skills are assessed through a combination of course assignments and presentations.
The weighting for the final overall assessment for each course taken shall be as follows:
90% Assignments
10% Presentation and viva
At the end of the program each student also submit a research project paper
Programme modality
The program is studied 100% online through the virtual learning platform with tutor support.
You will receive excellent support from the academic team, including your programme manager and your supervisor who will be with you every step of the way.
Duration
The programme is design to be delivered through 4 years but can be completed earlier.
EQUALITY AND DIVERSITY
Azteca University has adopted a policy of providing equal opportunities for its learners, staff, applicants and others involved in its work. One aspect of this policy is its intention to prevent, as far as possible, the harassment of one person by another, whether on the basis of gender, sexual orientation, sexuality, race or ethnic origin, religion, disability, or any other personal attributes or views held.