A bachelor's degree is a great way to further your education and take the first step to preparing for your future career. A bachelor's path of study can give you a more hands-on experience and may or may not restrict your course options to those directly related to your field of study. A bachelor's degree is an internationally recognized academic achievement that is typically earned within four years, and requires a high school diploma as a prerequisite. Upon completion, bachelor's degree holders are prepared for a wide range of work within a particular field or industry.
Just what is a Bachelor in Law? This program generally takes between four years to complete, and provides a solid educational foundation in legal practice and theory. Students in these programs are taught a wide range of material, including case studies, law changes and research. Curriculums are updated regularly due to the ever- changing nature of the subject matter.
Many students who enroll in a Bachelor in Law program do so as a means of obtaining a more advanced law degree; others use it to advance the skills necessary for work within a legal capacity that doesn't require an actual law degree. Bachelor's degree holders typically earn more than non-degree holders, and are often considered more qualified to work in a wider range of law-related positions. Students who successfully complete a Bachelor in Law program are prepared for work in a wide range of legal positions. Some find work as legal assistants, paralegals, or legal secretaries, while others go on to acquire jobs that relate to legal services, government, law, and policy.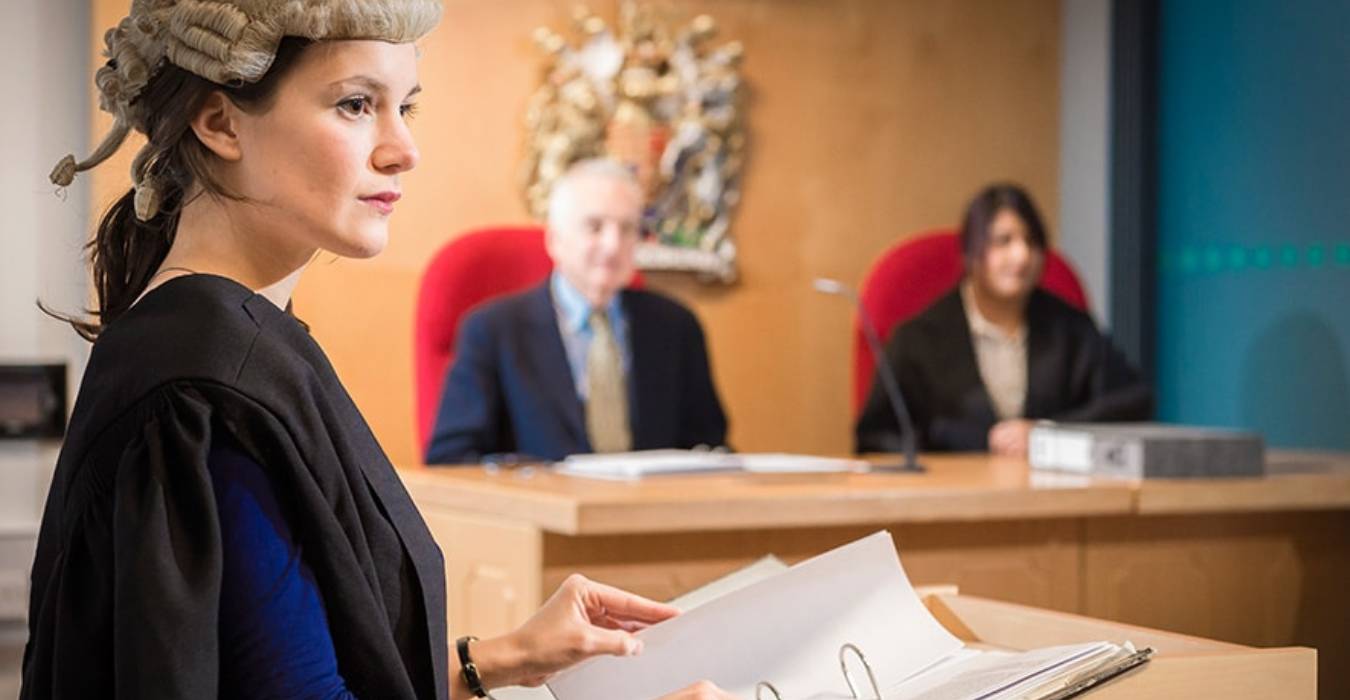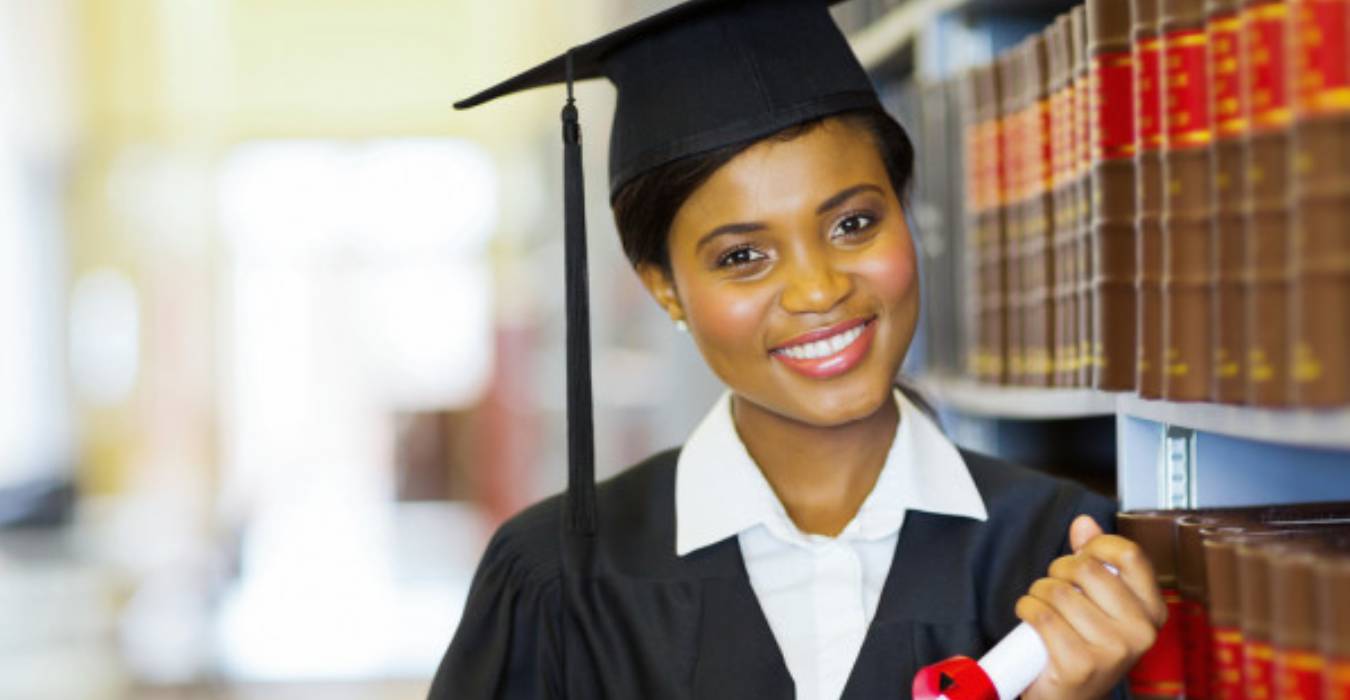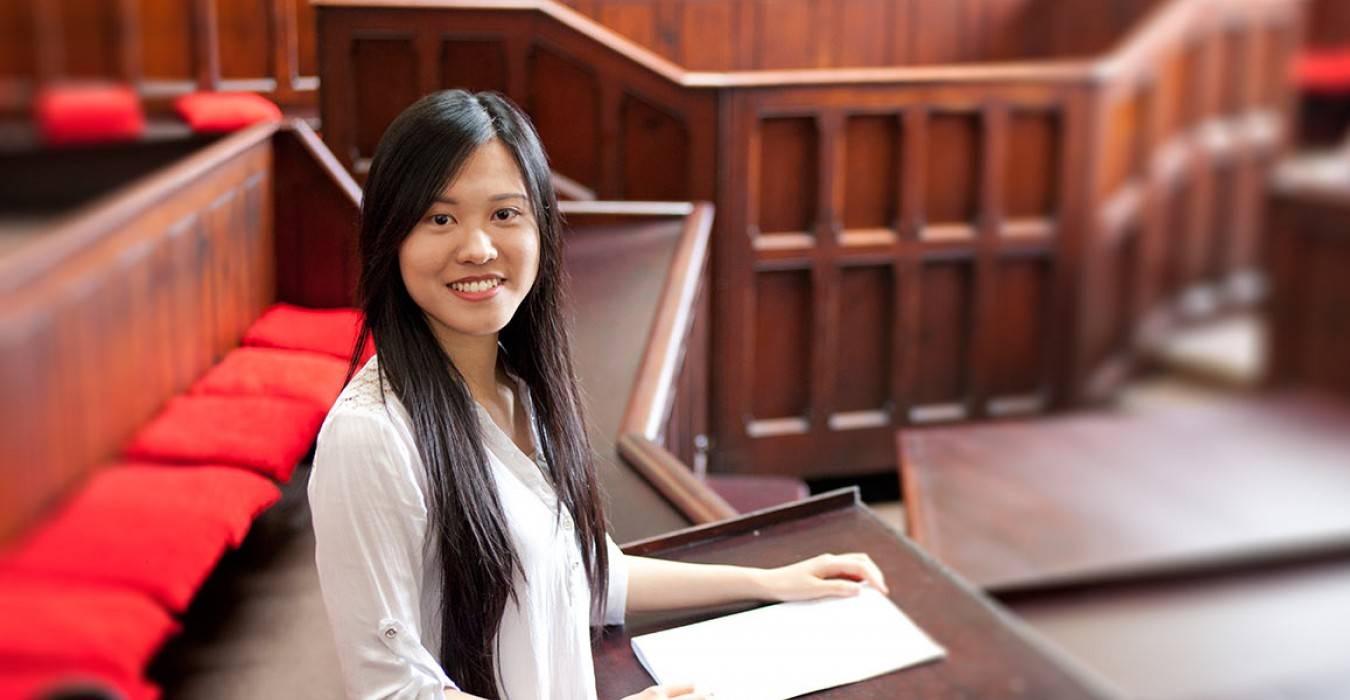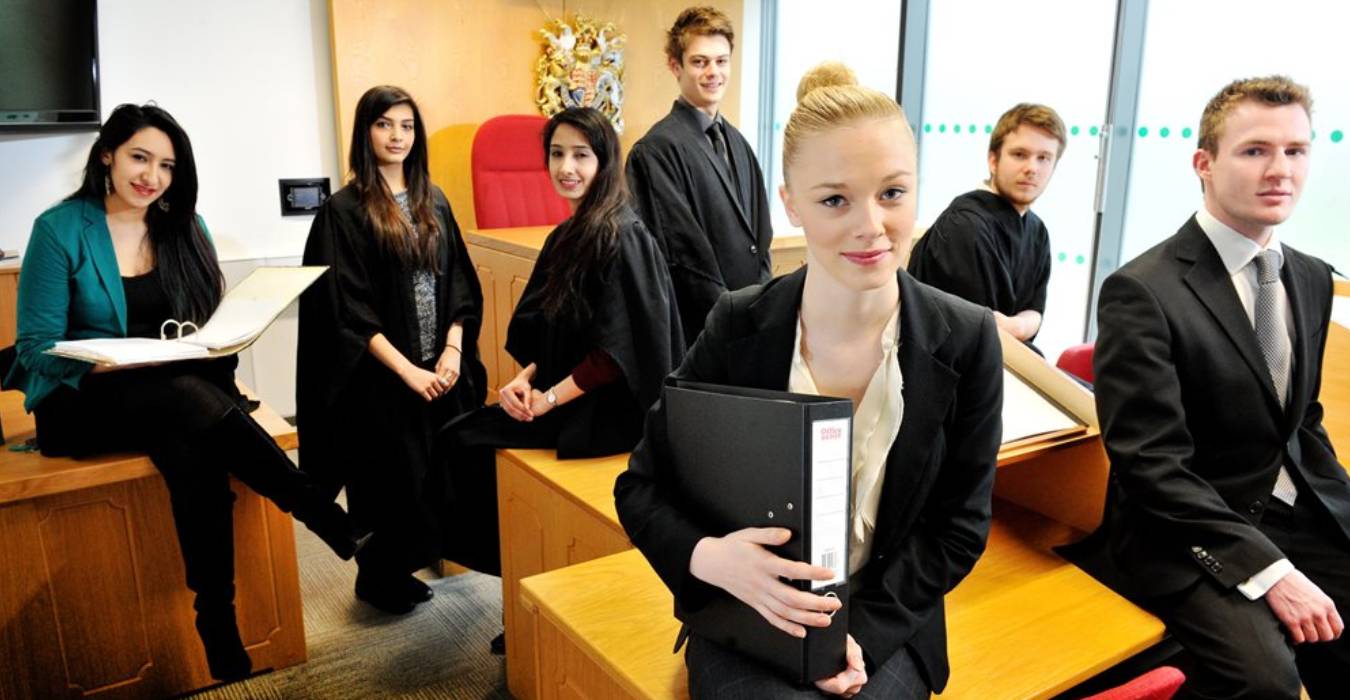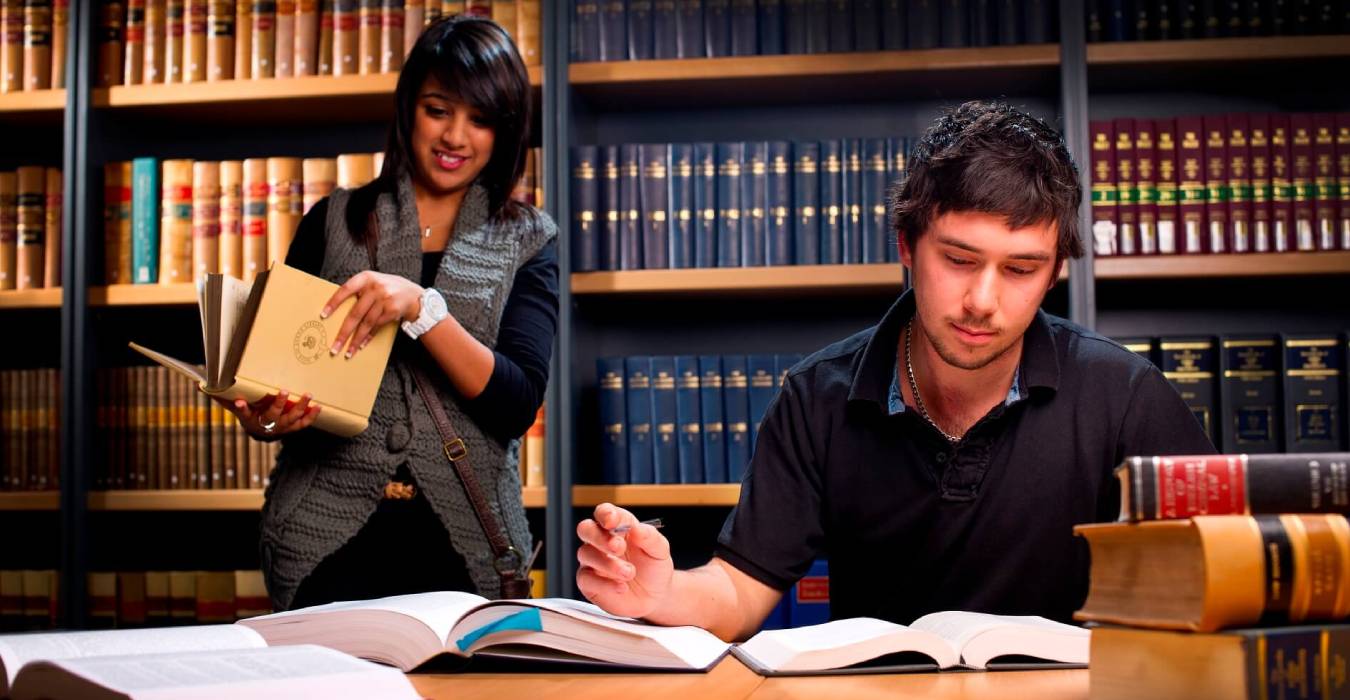 Course Structure
You take a combination of compulsory and concentration modules to a total of 240 credits. The first two years introduces you to the essential concepts and methods of Law terms, while the following two years build on that knowledge and allow you to study core subjects in depth. 
In Year 1, you take 12 compulsory 60-credit modules
In Year 2, you take 12 compulsory 60-credit modules
In Year 3, you take 12 compulsory modules worth 60 credits and
In Year 4, you take 11 courses worth 55 credits with 1 mandatory research project modules worth 5 credits.
SEMESTER I
CODE
COURSE TITLES
ECTS CREDITS
LLB-101
Introductions to the Legal System & Legal Processes
5
LLB-102
Introduction to the study of law
5
LLB-105
Family and property law
5
LLB-106
Legal Methodology
5
LLB-111
The Constitutional Law of (your country)
5
LLB-113
Introduction to the study of Civil Law
5
Sub Total
30
SEMESTER II
CODE
COURSE TITLES
ECTS CREDITS
LLB-121
Law of Evidence and Medical Jurisprudence
5
LLB-122
General Theory of the State
5
LLB-123
Roman Law
5
LLB-124
Introduction to the study of Criminal Law
5
LLB-127
Laws on Foreign Exchange Investment and Anti- money Laundering
5
LLB-129
Assets and Successions
5
Sub Total
30
SEMESTER III
CODE
COURSE TITLES
ECTS CREDITS
LLB-130
Interpersonal skills
5
LLB-132
Philosophy of Law
5
LLB-134
Introduction to the study of Constitutional Law
5
LLB-136
Criminal law
5
LLB-137
Legal Drafting (Civil and Criminal) and Conveyance
5
LLB-139
Alternative Dispute Resolution (ADR) Methods
5
Sub Total
30
SEMESTER IV
CODE
COURSE TITLES
ECTS CREDITS
LLB-140
Legal Ethics
5
LLB-142
International Political System
5
LLB-144
Constitutional Law
5
LLB-146
Criminal Procedural Law
5
LLB-147
Introduction to Administrative Law
5
LLB-179
Contracts Law
5
Sub Total
30
SEMESTER V
CODE
COURSE TITLES
ECTS CREDITS
LLB-151
Cyber Law
5
LLB-152
Introduction to the study of Commercial Law
5
LLB-153
Introduction to Legal Protection
5
LLB-155
Administrative law
5
LLB-156
Civil Procedural Law
5
LLB-159
Tax Law
5
Sub Total
30
SEMESTER VI
CODE
COURSE TITLES
ECTS CREDITS
LLB-161
Commercial Law
5
LLB-163
Administrative Procedural Law
5
LLB-164
Economic theory
5
LLB-165
Tax Procedural Law
5
LLB-166
Commercial Contracts
5
LLB-169
Public International Law
5
Sub Total
30
SEMESTER VII
CODE
COURSE TITLES
ECTS CREDITS
LLB-171
Economic and Monetary Law
5
LLB-176
Notarial and Registry Law
5
LLB-177
Customs law
5
LLB-178
Commercial Procedural Law
5
LLB-179
Maritime Law and Carriers
5
LLB-180
Labor law
5
Sub Total
30
SEMESTER VIII
CODE
COURSE TITLES
ECTS CREDITS
LLB-181
Business Law
5
LLB-183
Organizational Leadership
5
LLB-185
Bankruptcy Law
5
LLB-186
International law
5
LLB-189
Intellectual Property Law
5
Sub Total
25
SEMESTER VII
CODE
COURSE TITLES
CREDITS
THS400
Final Research Work
5
Criteria:
Research: Purpose. 30%
Development 30%
Organization 15%
Source materials 10%
Sentence Structure 5%
Diction 5%
Grammar/ Mechanics 5%
Total Amount of ECTS Credits
240
ECTS (European Credit Transfer System)
Is an important element of the Bologna process, meant to help international students make the most of their study abroad experience. Initially, the ECTS was directed towards KMIT students, as a tool for acknowledging courses and programmes they studied while abroad.
Today, the ECTS is widespread all over Europe and it is also used for recognizing not just study exchange experiences, but full Bachelor's, Master's and Doctorate degrees as well.
THE STUDENT ENTRY QUALIFICATIONS
Must have High School Diploma, GCE A-Level Passess, or equivalent qualification.
Adults with lesser qualification but posses years' of experience in Law and have diploma in Laws will also be considered.
Assessment and verification
We assess both the theoretical and practical elements of the course. Assessment is through written assignments, a profile of evidence of teaching standards and observed teaching. All modules within this program are internally assessed by KIMT and externally verified by Azteca University. The qualifications are criterion referenced, based on the achievement of all the specified learning outcomes. To achieve a pass for a unit, learners must provide evidence to demonstrate that they have fulfilled all the learning outcomes and meet the standards specified by all assessment criteria. Judgment that the learners have successfully fulfilled the assessment criteria is made by the Assessor. The Assessor will provide an audit trail showing how the judgement of the learners' overall achievement has been arrived at.
METHOD OF ASSESSMENT
Knowledge, understanding and intellectual skills are assessed through a combination of course assignments and presentations. The weighting for the final overall assessment for each course taken shall be as follows:

90% Assignments
10% Presentation and viva
At the end of the program each student also submit a research project paper
Programme modality
The program is studied 100% online through the virtual learning platform with tutor support.
You will receive excellent support from the academic team, including your programme manager and your supervisor who will be with you every step of the way.
Duration
The programme is design to be delivered through 4 years but can be completed earlier.
EQUALITY AND DIVERSITY
Azteca University has adopted a policy of providing equal opportunities for its learners, staff, applicants and others involved in its work. One aspect of this policy is its intention to prevent, as far as possible, the harassment of one person by another, whether on the basis of gender, sexual orientation, sexuality, race or ethnic origin, religion, disability, or any other personal attributes or views held.