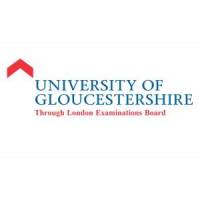 University of Gloucestershire
ABOUT UNIVERSITY OF GLOUCESTERSHIRE
The University of Gloucestershire is ranked in the top 3 in the UK for support for international students (International Student Barometer 2014) our inspirational and engaged lecturers focus on the practical application of education and skills for the workplace. The University of Gloucestershire began as a teacher training college in 1847 and now comprises three campus sites across Cheltenham and Gloucester: Francis Close Hall, Oxstalls, The Park. There is also a Centre for Fashion, Art and Photography located in Chletenham. The Park, Cheltenham is the heart of the university and the largest of the three. Dating back to the 19th century, it started life as a zoological, botanical and horticultural garden and includes an elephant walk and a lake in the shape of Africa. The area is known for the Cheltenham Racecourse, which is used for university social events and the students' graduation ceremony.
Offering a range of undergraduate, postgraduate and PhD degrees, students can choose to study subjects such as accounting and law, business management, computing, journalist, fine art, humanities, biology, geography, social science, education and sports. Gloucestershire also offers two year "fast-track" courses in subjects such as law and business, which allows students to enter the workplace or further training faster and at a lower cost.
Your Future Plan is the university's scheme to guarantee every undergraduate student support to formulate a personal career plan, which they begin working on in their first year of study. It works to develop their presentation skills, volunteering, completing internships and work placements, working on live briefs and running sports teams and social clubs and societies.
Notable alumni include Turner-prize nominated artist Cornelia Parker, TV presenter Adam Buxton and director Lewis Arnold. Honorary doctorates and fellowships have been awarded to a wide range of people, including musician and philanthropist Yusuf Islam (formerly Cat Stevens), actor and director Simon Pegg, chef Tom Kerridge and rugby player Phil Vickery.
Some quick facts about the University of Gloucestershire
The University has scored 90/100 and are placed in the top tier of the new SOS-UK net zero ranking.
The University carries a silver rating in the Government's Teaching Excellence Framework (TEF), which rates participating universities as Gold, Silver or Bronze.
Ranked 6th globally in the Postgraduate Research Experience Survey, 2019.
95% of our graduates went on to employment or further study in 2017, which is higher than the UK and England sector average (Destination of Leavers in Higher Education data 2018).
Top 25% for our graduates in sustained employment or study after one, three and five years (Longitudinal Educational Outcomes, 2018).
Top 10 in the UK for high quality staff and lecturers as well as good personal relationships with teaching staff. (Times Higher Education Student Experience survey 2018).
Training teachers since 1847 – outstanding primary and secondary school training
Worked with GFirst LEP to establish The Growth Hub at our Oxstalls campus in Gloucester, which supports businesses in the area through promoting skills, innovation and enterprise.
Find list of available programmes
BA (Hons) Computing
BSc (Hons) Cyber Security

Financial Services Management
Healthcare Leadership and Management
International Hospitality and Tourism Management
Cyber Governance and Digital Transformation
Marketing Intelligence and Big Data
International Supply Chain and Logistics Management
Applied Entrepreneurship, Design Thinking and Innovation
Sports Leadership and Governance