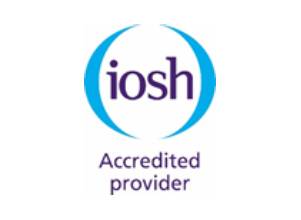 OTHM Level 6 Diploma in Occupational Health and Safety
Qualification Number: 603/5002/7
What makes our business school different?
We are a world class business school located in the heart of UAE. Known to offer accredited distance learning courses of UK. We are one of the fastest growing business schools in Middle East with a stylish blended learning model that includes both online degree programs and on campus.
UK Accredited Programs
Gain an accredited online qualification which is recognized and accepted worldwide.
Low Fees
Get as much as 60% scholarship on our business courses. We offer the lowest fees on our online Master's courses.
100% Assignment Based
All modules are assessed via submitted assignments - there are no exams to write.
Easy Payment Structure
You can pre-structure your preferred payment option. Pay in easy instalments.
Graduate In UK
Celebrate your success by completing your undergraduate or postgraduate by having your graduation in London.
Dual Qualifications
Earn Bachelor/Master degree + International Graduate/Postgraduate diploma in relevant specialization.
Course description
The Level 6 Diploma in Occupational Health and Safety consists of 7 mandatory units for a combined total of 60 credits for the completed qualification.
Equivalences
OTHM qualifications at RQF Level 6 represent practical knowledge, skills, capabilities and competences that are assessed in academic terms as being equivalent level to Bachelor's Degrees with Honours, Bachelor's Degrees, Professional Graduate Certificate in Education (PGCE), Graduate Diplomas and Graduate Certificates.
Mandatory units
⦁ Health and Safety Management Principles and Policy (8 credits)
⦁ Health and Safety Management Practice (10 credits)
⦁ Risk and Incident Management (8 credits)
⦁ Promoting a Positive Health and Safety Culture (6 credits)
⦁ Maintaining a Safe Workplace Environment (12 credits)
⦁ Health and Safety Law, Regulation and Influence (8 credits)
⦁ Development of the Health and Safety Practitioner (8 credits)
Duration and delivery
The qualification is designed to be delivered over 4 months approximately for full-time study, but it is also flexible in its delivery in order to accommodate part-time and distance and blended learning.

The qualification is delivered face-to-face, through lectures, tutorials, seminars, distance, online by KIMT.
Assessment and verification
All units within this qualification are internally assessed by KIMT and externally verified by OTHM. The qualifications are criterion referenced, based on the achievement of all the specified learning outcomes.

To achieve a 'pass' for a unit, learners must provide evidence to demonstrate that they have fulfilled all the learning outcomes and meet the standards specified by all assessment criteria. Judgement that the learners have successfully fulfilled the assessment criteria is made by the Assessor.

The Assessor should provide an audit trail showing how the judgement of the learners' overall achievement has been arrived at.
Progression
Successful completion of Level 6 Occupational Health and Safety qualifications provide learners with the knowledge, understanding and skills to be competent in a range of Occupational Health and Safety roles. Individuals who achieve the diploma qualification will be eligible to apply for Graduate level of membership Grad IOSH.

Those eligible for Graduate membership can then undertake a period of Initial Professional Development which will require students to provide evidence of their practice skills in a skills development portfolio (IPD). At the end of this period there will be a professional review interview. After successful completion of this IPD process students will then be eligible for Chartered membership of IOSH (CMIOSH).