Choose your specialisation and advance your career potential with a Master of Business. Are you a recent graduate wanting to become a business leader? The Master of Business is a forward-thinking, industry-focused degree that will develop your leadership and interpersonal skills, and transform the way that you operate in professional contexts. Designed for recent graduates and young professionals, you'll build practical skills and industry-based knowledge that's crucial in today's complex and dynamic business environment. Innovative and industry-focused course, the Master of Business has a strong emphasis on personal development, ethics, corporate governance and social responsibility. A key feature of the course is the professional development program, which will enhance your leadership and interpersonal skills and transform the way you operate in professional contexts.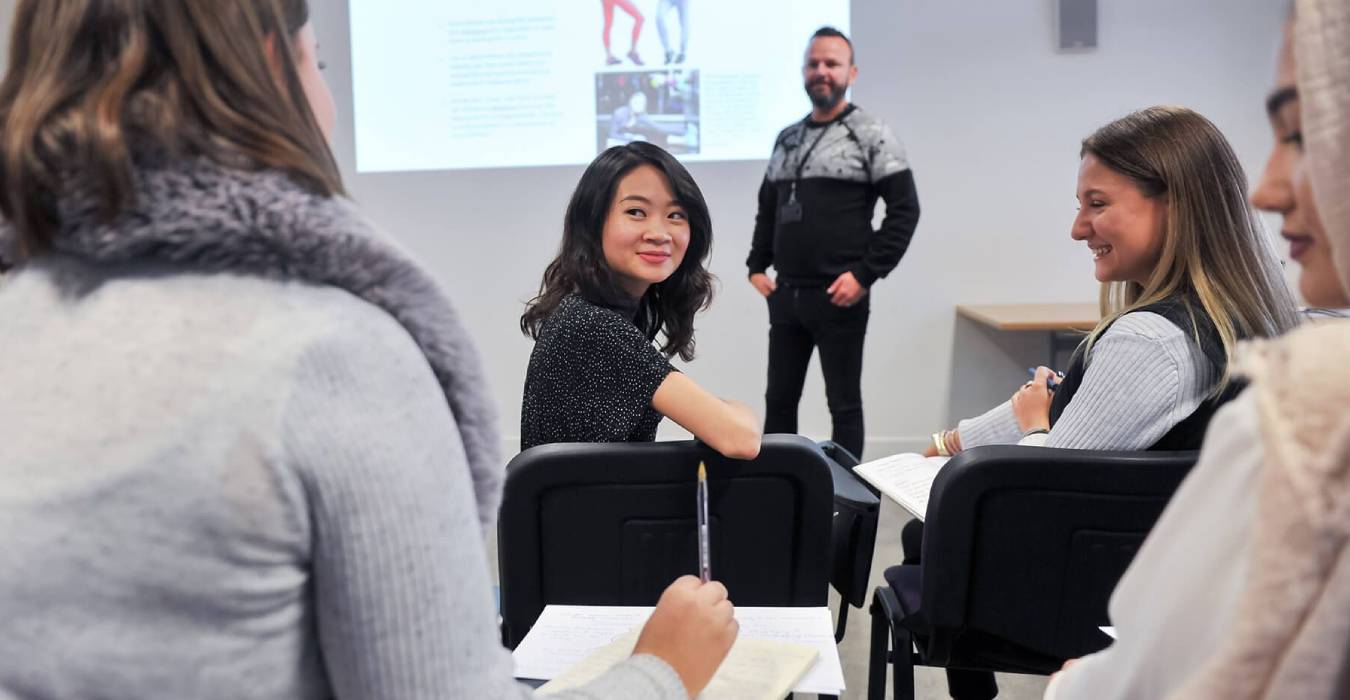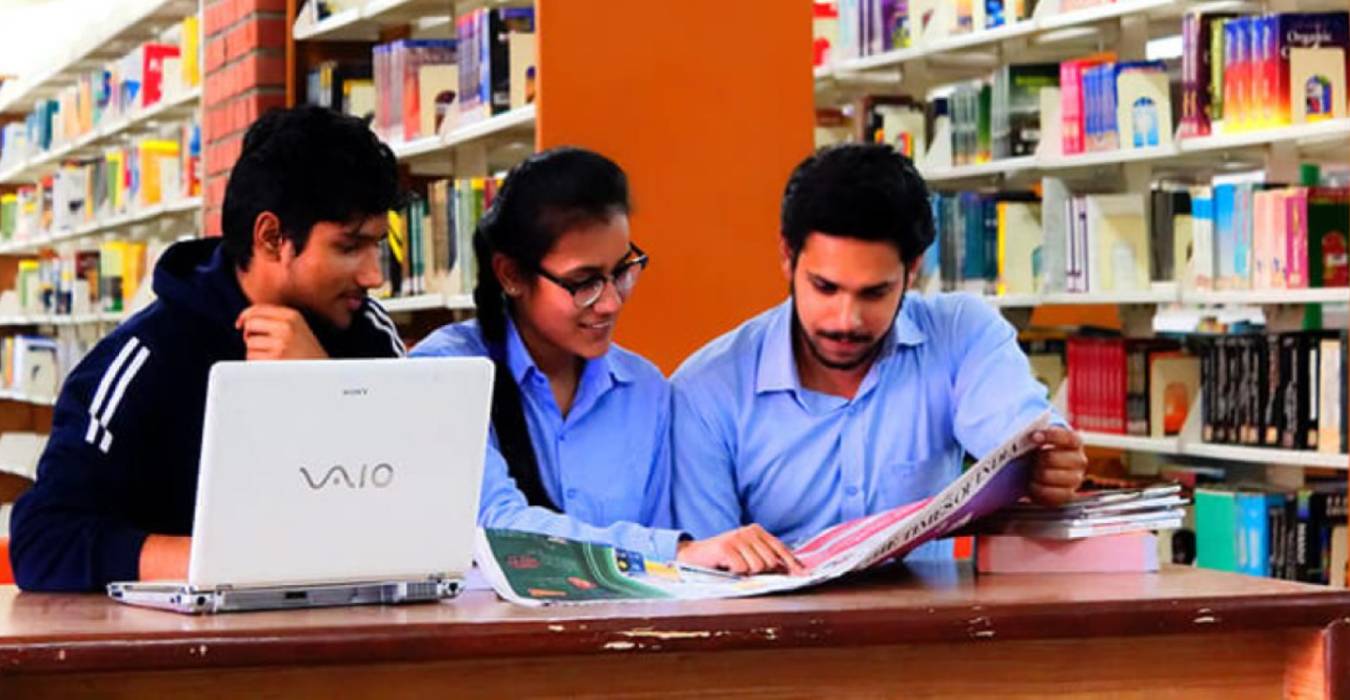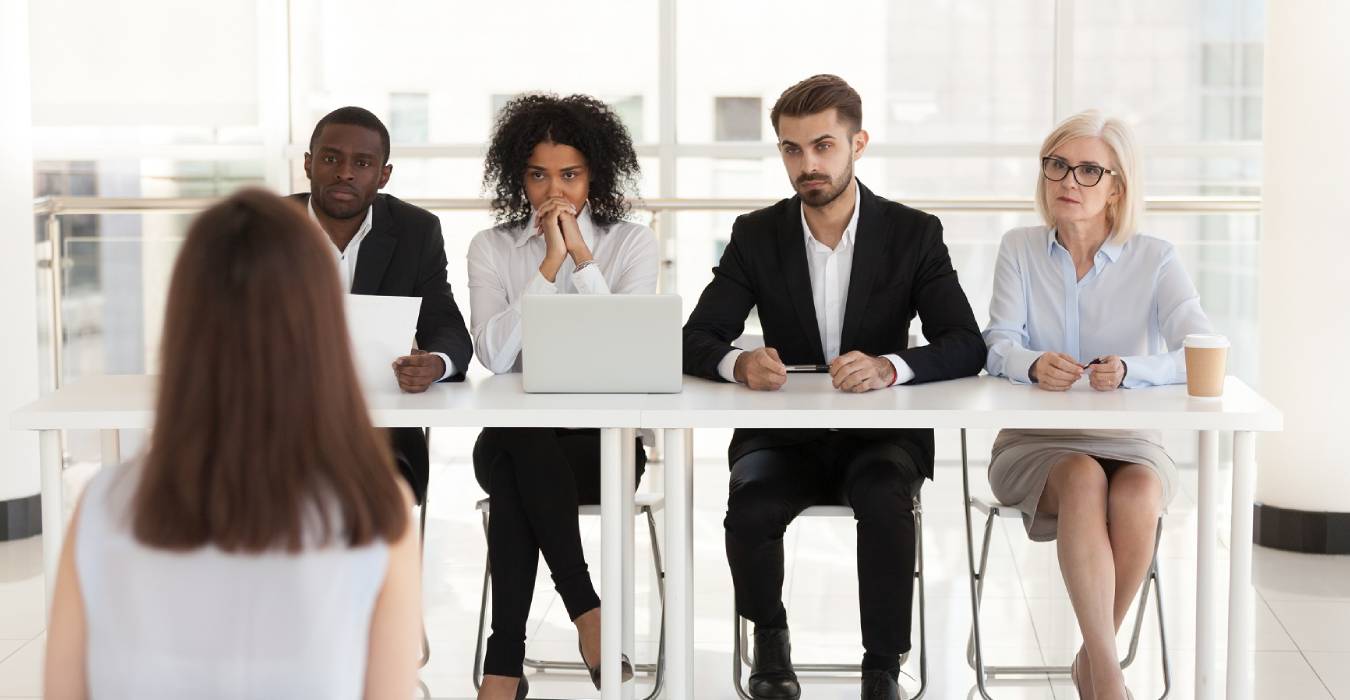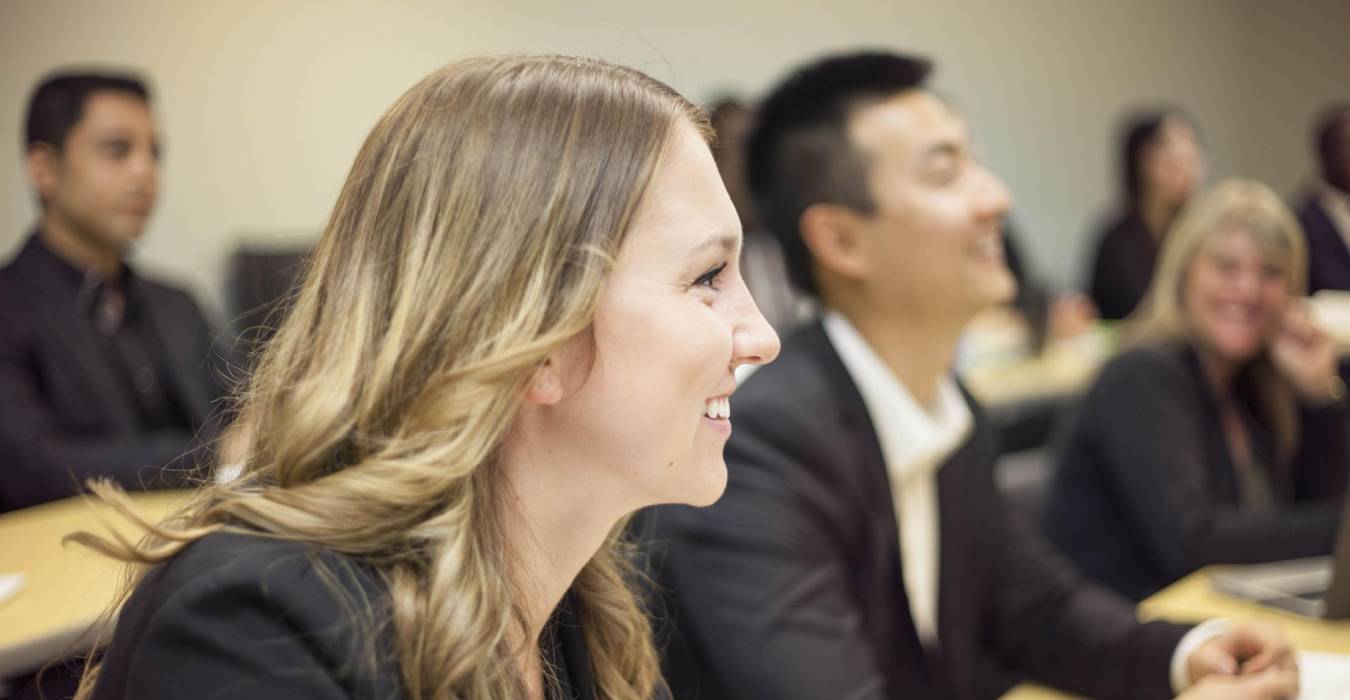 Available Specialisation (Areas of concentration)
Human Resource Management
Marketing Management
Financial Management
International Business  Management
Oil & Gas Management
Production & Operations Management
Supply Chain Management
Construction Management
Accounting & Management
Project Management
Tourism and Hospitality Management
Banking & Insurance
Total Quality Management
Hotel Management
Facilities Management
Fire & Safety Management
Health Care Administration
**Each MBA student can take any one specialization (Major) at the end of first year.
Course Structure
You take a combination of compulsory and concentration modules to a total of 120 credits. The first year introduces you to the essential concepts and methods of Business Management and other managerial terms while the 2nd year build on that knowledge and allow you to study core subjects in depth.  
In Year 1, you take 12 compulsory 60-credit modules
In Year 2, you take 20 concentration credits and 40 compulsory credit modules with a project work.
Master of Business Administration (MBA) with Specialisation - 2 years
120 ECTS / 60 US Credits 
2 Study Years
1st Year / 1st Semester
S.No
Semester
Course
Title
Credits
Subject Code
1
1
MBA
Business Practices & Principles for Managers
5
M101
2
1
MBA
Organizational Behavior & Leadership
5
M102
3
1
MBA
Communication for Business Managers
5
M103
4
1
MBA
Information Systems for Business Managers
5
M104
5
1
MBA
Business Law
5
M105
6
1
MBA
Human Resource Management
5
M106
1st Year / 2nd Semester
S.No
Semester
Course
Title
Credits
Subject Code
7
2
MBA
Accounting & Finance for Managers
5
M107
8
2
MBA
Entrepreneurship
5
M108
9
2
MBA
Quantitative Techniques for Management
5
M109
10
2
MBA
Marketing Management
5
M110
11
2
MBA
Research Methods for Business Managers
5
M111
12
2
MBA
Managerial Economics
5
M112
2nd Year / 3rd Semester
S.No
Semester
Course
Title
Credits
Subject Code
13
3
MBA
Specialisation Elective 1
5
Choose as per your specialisation
14
3
MBA
Specialisation Elective 2
5
Choose as per your specialisation
15
3
MBA
Specialisation Elective 3
5
Choose as per your specialisation
16
3
MBA
Specialisation Elective 4
5
Choose as per your specialisation
2nd Year / 4th Semester
S.No
Semester
Course
Title
Credits
Subject Code
17
4
MBA
Industrial Training
10
B1003
18
4
MBA
Presentation / Seminar
10
B1004
19
4
MBA
Project Work
20
B1005
Specializations
S.No
Semester
Course
Title
Credits
Subject Code
1
3
MBA
Training & Development
Human Resource Management
2
3
MBA
Wages and Salary Administration
Human Resource Management
3
3
MBA
Human Resource Planning
Human Resource Management
4
3
MBA
Industrial Relation & Labour Law
Human Resource Management
5
3
MBA
Service Marketing and CRM
Marketing Management
6
3
MBA
Advertising and Brand Management
Marketing Management
7
3
MBA
Sales & Retail Management
Marketing Management
8
3
MBA
Digital Marketing
Marketing Management
9
3
MBA
Investment and Financial Management
Financial Management
10
3
MBA
Corporate Finance
Financial Management
11
3
MBA
Financial Institution & Banking
Financial Management
12
3
MBA
Financial System, Auditing, Accounting & Reporting
Financial Management
13
3
MBA
International Business Strategy
International Business Management
14
3
MBA
Managing International Trade and Investment
International Business Management
15
3
MBA
International Monetary Systems
International Business Management
16
3
MBA
International Business Law & Taxation
International Business Management
25
3
MBA
Logistics and Operations Management for Oil and Gas
Oil & Gas Management
26
3
MBA
International Aspects of Oil & Gas Affair & Agreements
Oil & Gas Management
27
3
MBA
Petroluem Policy & Economics
Oil & Gas Management
28
3
MBA
International Oil and Gas Markets
Oil & Gas Management
29
3
MBA
International Operations
Production & Operations Management
30
3
MBA
Production Planning and Control
Production & Operations Management
31
3
MBA
Total Quality Management
Production & Operations Management
32
3
MBA
Logistics and Operations Management
Production & Operations Management
33
3
MBA
Supply Chain Systems
Supply Chain Management
34
3
MBA
Materials and Inventory Management
Supply Chain Management
35
3
MBA
Enterprise Resource Planning
Supply Chain Management
36
3
MBA
Operations Strategy
Supply Chain Management
37
3
MBA
Contract Management and Legal Aspects of Infrastructure Projects
Construction Management
38
3
MBA
Appraising and Financing Construction Projects
Construction Management
39
3
MBA
Construction Project Management
Construction Management
40
3
MBA
Environmental Policies & Issues
Construction Management
41
3
MBA
Budget Planning
Accounting & Management
42
3
MBA
Business Analysis & Valuation Using Financial Statements
Accounting & Management
43
3
MBA
Fundamentals of Financial Reporting & Analysis
Accounting & Management
44
3
MBA
Current Trends in Accounting Standards
Accounting & Management
45
3
MBA
Project Management & Administration
Project Management
46
3
MBA
Project Quality & Risk Management
Project Management
47
3
MBA
Contract & Procurement Management
Project Management
48
3
MBA
Enterprise Reource Planning
Project Management
49
3
MBA
Global Hospitality Management
Hospitality Management
50
3
MBA
Food & Beverage Service
Hospitality Management
51
3
MBA
International Travel & Tourism
Hospitality Management
52
3
MBA
Front Office Management
Hospitality Management
53
3
MBA
Banking & Banking Laws
Banking & Insurance
54
3
MBA
Principles of Insurance
Banking & Insurance
55
3
MBA
Portfolio Management
Banking & Insurance
56
3
MBA
Risk Management
Banking & Insurance
57
3
MBA
Fundamentals of TQM
Total Quality Management
58
3
MBA
Quality Policy, Objectives & Audits
Total Quality Management
59
3
MBA
Materials and Inventory Management
Total Quality Management
60
3
MBA
Technology in Quality Management
Total Quality Management
61
3
MBA
Supply Chain Management
Retail Management
62
3
MBA
Retail Marketing
Retail Management
63
3
MBA
Store Operations
Retail Management
64
3
MBA
Retail IT Management
Retail Management
65
3
MBA
Front Office Management
Hotel Management
66
3
MBA
Housekepping Operations
Hotel Management
67
3
MBA
Room Service Management
Hotel Management
68
3
MBA
Food & Beverage Service
Hotel Management
69
3
MBA
Network Management
Telecom
70
3
MBA
Advanced Communications
Telecom
71
3
MBA
Mobile & Wireless Networks
Telecom
72
3
MBA
Trends in Telecom Business
Telecom
73
3
MBA
Fundamentals of Facilities Management
Facilities Management
74
3
MBA
Facility Security Management
Facilities Management
75
3
MBA
Facility Management: Strategic - Tactical - Operative
Facilities Management
76
3
MBA
Managing Property Assets
Facilities Management
77
3
MBA
Introduction to BPO
BPO
78
3
MBA
Training & Development in BPO
BPO
79
3
MBA
Technology Aspects of BPO
BPO
80
3
MBA
Knowledge Process Outsourcing
BPO
81
3
MBA
Fire Detection & Alarm Systems
Fire & Safety Management
82
3
MBA
Industrial Safety
Fire & Safety Management
83
3
MBA
Risk Management, Fire Insurance & Law
Fire & Safety Management
84
3
MBA
Safety Engineering Technology
Fire & Safety Management
85
3
MBA
Database Management Systems (DBMS)
Computer Science
86
3
MBA
Operating Systems
Computer Science
87
3
MBA
Information System Audit & Control
Computer Science
88
3
MBA
Web – Based Applications & E-Commerce
Computer Science
89
3
MBA
Quality Management in Health Care
Health Care Administration
90
3
MBA
Hospital Operations Management
Health Care Administration
91
3
MBA
Health Care Marketing
Health Care Administration
92
3
MBA
Health Care Economics
Health Care Administration
Mode of Delivery
The MSc Programme is taken over twelve months of full-time study. Part-time candidates normally fulfil the requirements of the degree in 24 months.
The programme will be delivered through:
Lectures
Seminars
Group work
Guided independent study.
You will complete two compulsory courses and four option courses. This is followed by work towards an independently researched dissertation.
THE STUDENT ENTRY QUALIFICATIONS
Must have High School Diploma, GCE A-Level Passess, or equivalent qualification.
Adults with lesser qualification but posses years' of experience in Business will also be consider
Assessment and verification
We assess both the theoretical and practical elements of the course. Assessment is through written assignments, a profile of evidence of teaching standards and observed teaching. All modules within this program are internally assessed by KIMT and externally verified by Azteca University. The qualifications are criterion referenced, based on the achievement of all the specified learning outcomes. To achieve a pass for a unit, learners must provide evidence to demonstrate that they have fulfilled all the learning outcomes and meet the standards specified by all assessment criteria. Judgment that the learners have successfully fulfilled the assessment criteria is made by the Assessor. The Assessor will provide an audit trail showing how the judgement of the learners' overall achievement has been arrived at.
METHOD OF ASSESSMENT
Knowledge, understanding and intellectual skills are assessed through a combination of course assignments and presentations.
The weighting for the final overall assessment for each course taken shall be as follows:
90% Assignments
10% Presentation and viva
At the end of the program each student also submit a research project paper
Programme modality
The program is studied 100% online through the virtual learning platform with tutor support. You will receive excellent support from the academic team, including your programme manager and your supervisor who will be with you every step of the way.
Duration
The programme is design to be delivered through 2 years but can be completed earlier.
EQUALITY AND DIVERSITY
Azteca University has adopted a policy of providing equal opportunities for its learners, staff, applicants and others involved in its work. One aspect of this policy is its intention to prevent, as far as possible, the harassment of one person by another, whether on the basis of gender, sexual orientation, sexuality, race or ethnic origin, religion, disability, or any other personal attributes or views held.